AP Racing PRF Brake Fluid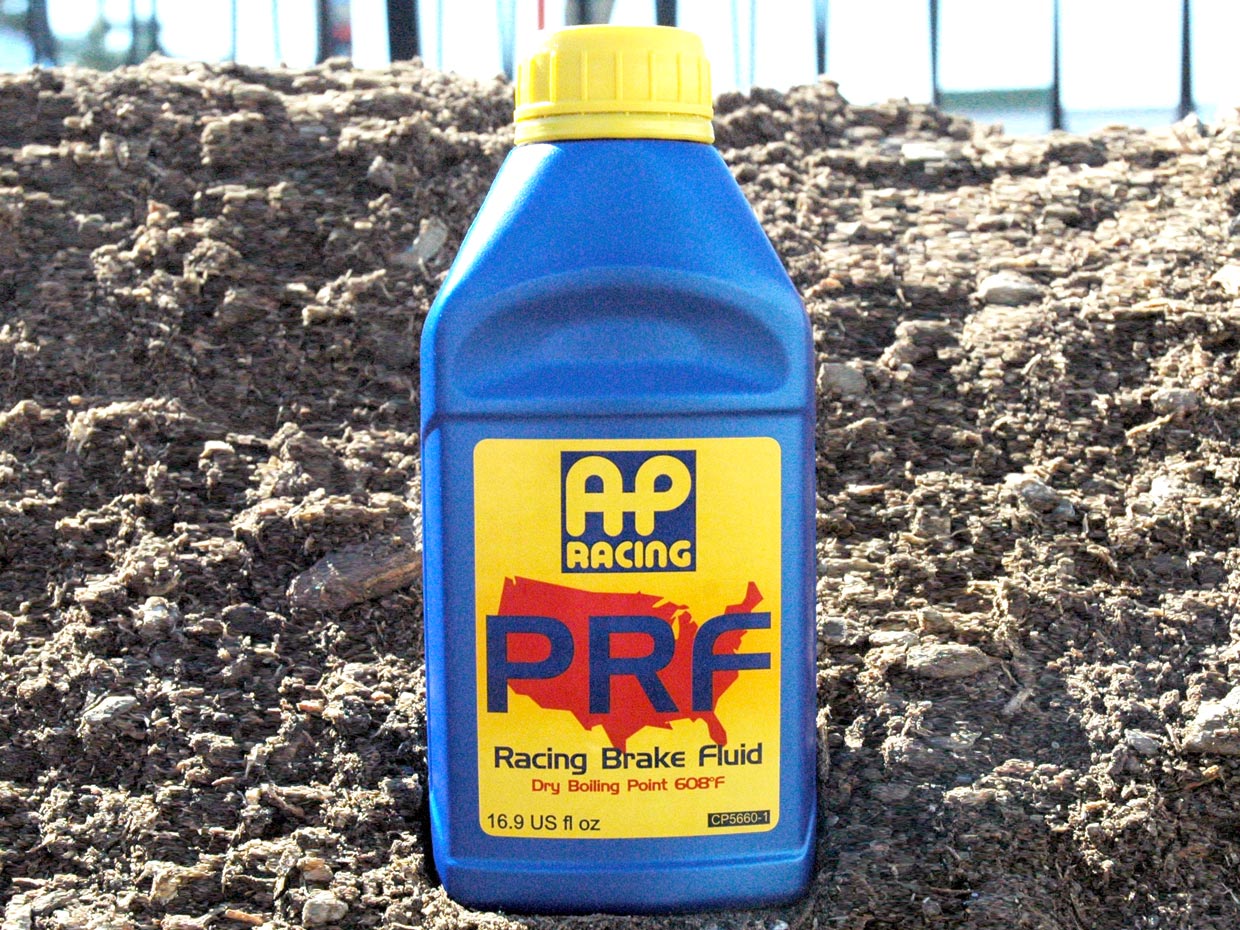 ---
PRF 608 racing formula brake fluid has been developed after years of leading professional motorsports worldwide. Developed initially for the brutal environment created by carbon-carbon racing brake systems, PRF 608 sees use in Formula 1, NASCAR, LeMans prototypes and other extreme high temperature racing applications. PRF 608 brake has a dry boiling point of 608°F (320°C) and wet boiling point (equilibrium reflux) of 390°F (199°C). More importantly, even when pushed past its boiling point, this fluid is famous for recovering as much as 95% of its compressibility resistance. It's easy to see why this fluid is one the most preferred by top drivers and pit lane professionals.

Note: Not for use in any type of magnesium components, such as certain racing gearboxes and/or clutch slaves.
AP Racing in England has been manufacturing high quality disc brake systems since 1966 providing customers and race teams with "the world's best stopping power." Since their inception, AP Racing has won countless championships worldwide. The technology and experience they gained from their extensive racing has carried over into their motorcycle and ATV line of braking systems.